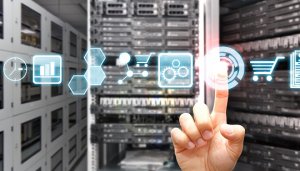 Computer Service

and Customer Service is what we are about.

Whatever you can imagine going wrong with your technology, we're here to fix it. From printer problems and software issues to power supply trouble and router swaps, we've got you covered. Our professional techs have performed hundreds of break/fix server repairs and a myriad of various other business service calls. We have the experience and expertise to solve any computer technology problem you may have.

Once your hardware or software is repaired we can even reconfigure your entire IT system with new free software and put all your company data back in place. Whether you need a router or a virus removal, no problem you may have with your business technology is too big or too small for us. On-Site Louisville Computer Repair Co. can be your one stop shop for on-site business computer service in Louisville, KY and surrounding areas.

Some business computer services we provide:
Network setup and management
Hardware procurement and installation
Software installation and configuration
IT helpdesk and technical support
Data backup and recovery
Cloud computing services
Virtualization solutions
Cybersecurity services and solutions
Firewall setup and management
Network monitoring and maintenance
Server administration and maintenance
Email hosting and management
VoIP (Voice over Internet Protocol) services
Website development and hosting
Domain name registration and management
Database design and management
Remote desktop services
IT consulting and technology planning
IT project management
Mobile device management (MDM)
Internet connectivity and WAN optimization
Network infrastructure design and implementation
VPN (Virtual Private Network) setup and management
Software licensing and compliance management
Software updates and patch management
Disaster recovery planning and testing
Network security audits
Malware and virus protection
Intrusion detection and prevention
Data encryption services
IT asset management
Printer and peripheral device support
Unified communications solutions
Video conferencing services
Business process automation
Data analytics and business intelligence
IT training and user education
Social media management tools and services
Customer relationship management (CRM) software
Enterprise resource planning (ERP) systems
Point of sale (POS) systems
Inventory management software
Supply chain management software
Human resources management software
Accounting and financial management software
Time tracking and project management tools
Document management and collaboration tools
Virtual private server (VPS) hosting
Dedicated server hosting
Content delivery network (CDN) services