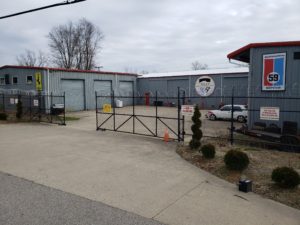 Did you search for Computer Repair Buckner, KY or Oldham Co?  I was just at 911 Sports Cars in Buckner, KY today.  What a beautiful place.  We have numerous customers in the area and can offer fast, on-site computer repair to Buckner, KY and these surrounding areas, today!  Other Nerby Areas we service are: Crestwood, Goshen, La Grange, Orchard Grass Hills, Pewee Valley, Prospect, River Bluff, Ballardsville, Brownsboro, Centerfield, Floydsburg, Skylight and see our website service area page for more.

Computer Repair Pro Tips: How to Keep Your Computer Fast and Healthy.

Just as there are things you can do to keep your body fit, there are steps you can take to help ensure that your computer stays healthy, too.
Restart your computer at least once a week. It's important to restart your computer on occasion. There's some housekeeping that your computer does when it restarts. Avoid keeping your computer in limbo between "on" and "sleep". Turn it off once a week, and then turn it back on when you need it.
Delete unneeded files. Unnecessary files bog down your computer unnecessarily. You'll eventually want that space for something more important.
The cooler, the better. Computers hate heat. A nice cool room is what your computer wants. Overclocking creates more heat. Sticking your computer in a box or in the closet to reduce noise creates more heat. If your computer is noisy, you need better cooling fans. Call us.
Dust. Computers have a lot of air flowing through them, so they become dusty on the inside. A shot of compressed air in the right place can work wonders. Be sure you know what you're doing (Hint, into the CPU Fan in the direction of the fan's spinning).
Replace Your Hard Drive with a Solid State Drive. All mechanical hard drives fail over time. This can slow down your computer. A solid state hard drive has been shown to be faster and less prone to rapid failure.
Please call us if you need help with any of the above items or any other computer-related matter.

Other Computer Services and Pages

Desktop Computer Repair

Laptop Repair

Virus Removal

Laptop Screen Repair

Motherboard Repair

DJ Jack Repair

New Computer Setup

Home Networking

Computer Repair and Service Articles

7 Do-It-Yourself Computer Service Tips

5 Simple Data Backup Methods to Avoid a Data Loss Catastrophe

5 Surefire Ways To Get A Computer Virus