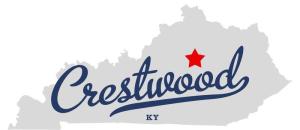 On-Site Louisville Computer Repair Co. Serves Crestwood, KY. I fish in Crestwood, KY. I love it there and we are in Crestwood, KY for computer service on a regular basis. Please call and we can do pick up and delivery or come to your location and do your repair onsite. We have a female technician we can match up with female customers for house calls, per request.

Desktop computer repair, business computer service, hard drive replacements, operating system upgrades, file system errors, virus removals, printer set-up or anything else you need to keep your technology up and running perfectly.

We do computer repair, laptop repair and computer service in all areas of Oldham County, KY including Ballardsville, Brownsboro, Buckner, Centerfield, Crestwood, Floydsburg, Goshen, Orchard Grass Hills, Park Lake, Pewee Valley, Prospect, River Bluff and Westport.