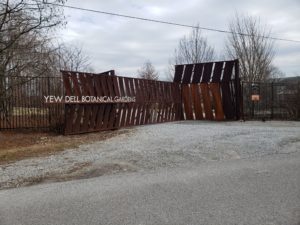 On-Site Louisville Computer Repair Co. has served Crestwood, KY for over 20 years. Simply call (502)963-3981 for a FREE phone consultation on your computer repair issue. Desktop computer repair, business computer service, hard drive replacements, operating system upgrades, file system errors, virus removals, printer set-up or anything else you need to keep your technology up and running perfectly. We do computer repair, laptop repair and computer service in all areas of Oldham County, KY including Ballardsville, Brownsboro, Buckner, Centerfield, Crestwood, Floydsburg, Goshen, Orchard Grass Hills, Park Lake, Pewee Valley, Prospect, River Bluff and Westport.
Computer Repair Topics: Four Reasons Your Computer Might Be Running Slow
At my computer repair company, I have lots of people call with a "slow computer" complaint. Any person who owns a computer knows that the speed often slows over time. While some people can easily overcome these problems, many cannot.  My computer, because of my heavy use often requires daily maintenance.  Below I have listed some of the reasons your computer might be running slowly and some quick tips on how to fix it.
Out of Tune
Computers have a habit of slowing as time goes by. It means that the longer you use it, the slower it gets. A lot of things happen when you are using your computer. There are programs such as spyware and malware that may be automatically installed that can cause it to slowdown. The solution to this might be as simple as uninstalling the unwanted software but is usually more complicated.  Usually most of the malware cannot be removed by simply uninstalling them from the Add / Remove in the control panel.
Do not have enough MBPS from Internet Service Provider
Ever been in a situation when you are trying to catch up on your favorite social media site or latest research and you get "buffering"? Do you have endless "hourglassing" every time you try to do anything on the web?   You might not be getting what you are paying for from you Internet Service Provider.  Alternatively, you might not have enough internet service for your computing needs.   For example, it takes about 10 MBPS service to stream YouTube Videos without buffering.   Today's busy households require, in my opinion, at least 50MPBS Service.   Once you upgrade your service, you also need to test your Internet Speed to make sure you are getting what you are paying for from your Internet Service Provider.  You can do this by going to speedtest.net and using the free on-site utility.  You don't have to do a download. 
Not Enough RAM
Random-Access Memory (RAM) is a type of short-term data storage in your PC. When you launch an application or software on your computer, RAM is responsible for running part of the software. If you do not have enough RAM your computer, might not be able to open and run multiple applications or even complete today's basic tasks.
You have Viruses
Viruses are inevitable, and you can even get them while browsing on sites that you think is safe.  I can't tell you how many times people are stunned when I tell them they have over 100 infections on their machine . . .or I tell them I can see infections from across the room.  They are equally as surprised when I tell them their anti-virus software is not providing much protection. They have no idea they have viruses on their machine.  Learning good, safe web browsing habits is a lifelong learning process.  However, definitely a skill you will want to master.
Finally, there are many other reasons your computer might be slow including software conflicts, other software issues, OS corruption, slow hard drive speeds and many more.  For a free assessment of why you might be having slow computers give me a call at (502)963-3981, today.
Other Computer Services and Pages  
Laptop Repair  
Virus Removal  
Motherboard Repair  
New Computer Setup  
Home Networking  
Other Computer Repair and Service Articles  
7 Do-It-Yourself Computer Service Tips  
How To Fix Wi-Fi Problems In Your Home
5 Surefire Ways To Get A Computer Virus
Computer Repair Louisville, KY