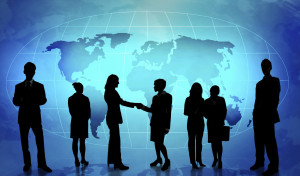 If you are a business owner, you want all of your business computer service and computer repair needs handled by one expert who can get the job done right the first time. Here at On-Site Louisville Computer Repair Co., we strive to provide excellent computer service in Louisville, KY at affordable prices.We know time is money, so when you call us we come out to your location as soon as possible in an effort to keep your downtime at a minimum. Instead of being the company you call once, our goal is to become your regular computer service company. We can make sure your computer systems are operating efficiently and at their optimal levels. Whether you have a current technology issue with your existing business or you're planning on opening a new office or location On-Site Louisville Computer Repair Co. wants to help.
A Few of the Many Business Computer Services We Provide
Service Calls and Installations
We do all types of service calls and installations for workstations, phones, POS systems, servers and networks, for your business.  From tower servers to rack servers . . . from three workstations to two hundred we're ready to assist you with your business technology needs no matter how big or how small.
POS Systems
We have established relationships with suppliers of POS equipment and can even offer you a free POS System.  We can do break/fix calls on your current POS System or install a brand new one that is trouble free. Let us show the POS options available today.
VOIP Phone Systems
We have the experience and capability to run lines on-site for your phone system in an existing structure or a new construction and give you the type of reliability and voice mail options you need for a small or medium size operation.
Websites
Whether you need a simple one to three page brochure type of website or a full blow e-commerce website with an item list and shopping card we can help.  Let us know if you'd like to see our website portfolio we'd  love to help you with the design and implementation of your website.
Server and Networking
Server Troubleshooting and Installation is where we really shine.  We can provide free open source software for your service and eliminate a lot of software cost involved with typically expensive server installation.  We can also work with your budget and develop an adequate server without breaking the bank.
Custom Software & Mobile App
We do any type of custom software development for your business. From simple software solutions such as consignment store software or inventory software to complicated software solutions such a system to handle statistics for a statewide healthcare website –we can handle it.  Our team is ready to develop your custom software solution  If you need an Cell Phone App for your personal use, to make you more productive or for your business, or for sale on the public market we can make it happen for you.

Business Computer Service Topic: Technology Considerations When Opening A New Business

Starting a new business can be overwhelming. You might be worried about 100 things, and technology might not be one of them. But this can be a mistake. Technology becomes more important every year, and nearly every business relies on technology to be successful. A domain name, a website, accounting software, and workstations, are just a few of the important considerations. Technology could be thought of as an employee. Technology can always be working for you.
Consider these five basics when opening a new business:
1. Domain name: The simple solution is to get a domain name that matches your company name. In some cases, this might be the best choice. However, it might make more sense from an SEO standpoint to get a domain name that matches a desirable keyword. People can still find you when searching for your company, but you'll also have the opportunity to attract less specific traffic. Having your own email address looks more professional, too.
2. Website: It's not necessary to start out with a full-blown website and all the bells and whistles. A simple website with your company name, address, phone number, and email address is a good start. If you plan to generate leads from your website you will need to consult an SEO professional about online website marketing.
3. Accounting Software: This is where you'll create invoices and keep up with payment received. This is also where you enter bills, pay bills and create Purchase Orders.  You will need to think about who needs access to this important software.  Also whether this software needs to be on a fileserver so everyone can access it.  The entire business centers around the application
4. Workstations: A workstation is a computer setup for an employee.  Will everyone have their own printers or will everyone share one?  What software does everyone need?  What operating system is compatible with your industry specific software you might need such as estimating software, records software, etc.
5. Do I need a fileserver? Do you need the redundancy of files and power that a file server offers? A file sever not only allows you share files from workstation to workstation within your company but also provides a means to keep your business running should one of your hard drives or power supplies fails. In the past only businesses with large budgets could afford a file server but today many options are available which allow a business to have an affordable file server onsite or even in the cloud.
Technology can be challenging to implement effectively, but the major concern should be taking care of the basics properly. Then you can expand your technological capabilities as your needs dictate and your business expands.  If you need to talk to a professional technology company about installing your equipment for your new business you can call On-Site Louisville Computer Repair Co. for advice that you can trust.