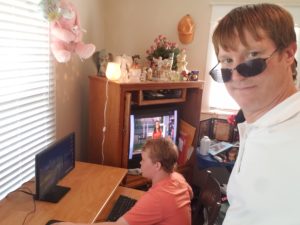 CONGRATULATIONS ON DECIDING TO GET A NEW COMPUTER!
Getting a new computer is an exciting event.  It's the beginning of a new technology chapter in your life that will provide many years of happy computing.  There is an article on the blog on this website about how to set up your new computer for anyone that enjoys DIY tech….
It covers the following points about new computer set-up:
Backing Up Data on Your Old Machine
Pluging everything in, Going Through Set-up Menu and Running Your First Updates:
Uninstalling Bloatware and Activating Antivirus Software
Creating a System Repair Disk
Configuring Power Options
Choosing Your Home Page and Moving Bookmarks
Transferring Your Files From Your Old Machine
If you're NOT a "Do-It-Yourselfer" (I'm not when it comes to MANY things) please feel free to contact On-Site Louisville Computer Repair Co. for help with any issue you have in setting up your new computer equipment.  We would love to help!