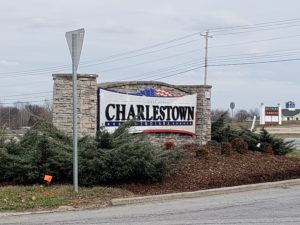 Need Computer Repair in Charlestown, IN? On-Site Louisville Computer Repair Company has been repairing desktop computers and laptop computers in the area for years.  Whether you're a residential customer or a business customers we will respond with a rapid response to your computer repair and service needs.  Call (502)963-3981 to discuss your computer repair needs today.
 

Service Areas Nearby: Clarksville,IN;  New Albany,IN, Sellersburg, IN; Jeffersonville, IN; Speed, IN, Borden, IN; Salem, IN, Memphis, IN; Utica, IN; Greenville, IN, Hamburg, IN; River Ridge, IN; Watson, IN; and many more.

Computer Topics: Computer Maintenance Pro Tips
Keep food and beverages away from your computer. Take your keyboard, flip it over, and give it a good shake. You're probably appalled by what fell out. Food, and especially beverages, can be hazardous to your computer.
Avoid covering the vents on your computer. The vents on your computer allow the cooling fans to pull cool air into your computer, and ultimately blow warmed air back out. Avoid blocking them.

Be especially careful with laptop computers. A good portion of the venting is on the bottom. Use your laptop on a hard surface. Using your laptop on a carpet, blanke, or pillows can block these important air vents.
Keep your cords under control. There's no reason to have a mess of tangled cables hanging out the back of your computer. The weight of larger cables hanging on lighter cables can cause them to loosen or damage the connectors on your computer.
Unplug your laptop at least once a week and allow the batter to run down at least 75%. If you never allow your laptop battery to discharge, it eventually won't be able to recharge when the time comes. A battery needs to be discharged and recharged to stay healthy. Leaving your laptop plugged in 24/7 will shorten your battery's life.
Uninstall programs completely. It's often not enough to drag the icon to the recycle bin. Many software programs have an uninstall feature. Windows also has the capability to uninstall programs from the Control Panel.

For more information click here: Computer Repair Louisville, KY