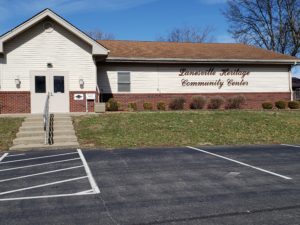 Lanesville is nationally known for its famous Heritage Weekend with over 70,000 visitors each year starting on the second Friday of September. Lanesville is the place to see antique farm equipment, watch oxen pull a plow, listen to live bluegrass music, or taste apple butter. We love coming to Lanesville for computer repair and services as we think it's one of the most beautiful places on the planet! You can call us now and trust we will help you the right way with your computer needs. Whatever your computer problem or project may be, we can take care of it.  We have met the computer related needs of dozens of businesses and residences around the Lanesville, Indiana; New Albany, Indiana; Clarksville, Indiana; Jeffersonville, IN and all other regions of Southern Indiana — so call us now for computer services that will blow you away. 

Computer Repair Pro Tips: Password Tips
1. The longer the better. All else being equal long passwords take longer to crack than short passwords.

2. Numbers, symbols, uppercase, and lowercase letters should all be part of your password. The best password is the longest, most random string of letters, numbers, and symbols you can remember. A random string of characters is hard to remember, so consider using a memory device, or substitute number "0" for the letter 'o', or use the "@" symbol in place of an "a".

3. Don't make it too personal. Avoid anything that's easily associated with you, such as your child's birthday, phone number, address, or nickname.

4. Change your passwords periodically. The more important the password, the more frequently you should change it.

5. Keep your password to yourself. Be careful who is around when you type your password. And of course, never share your password with anyone!
Ensure that your password is secure, but still memorable. If you need password or other computer security assistance, please don't hesitate to call.

Other Computer Services and Pages

Desktop Computer Repair

Laptop Repair

Virus Removal

Laptop Screen Repair

Motherboard Repair

DJ Jack Repair

New Computer Setup

Home Networking

Computer Repair and Service Articles

7 Do-It-Yourself Computer Service Tips

5 Simple Data Backup Methods to Avoid a Data Loss Catastrophe

Top 6 Reasons Motherboards Fail


For more information click here: Computer Repair Louisville, KY