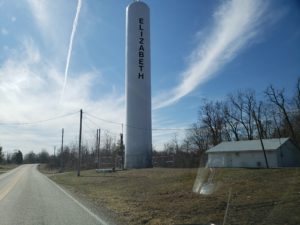 Looking for computer service in Elizabeth, Indiana? We can help with all your computer repair and service needs.  You can call us now and trust we will help you the right way with your computer service problem! Regardless of how difficult your problem may be, we have a 100% guarantee on your satisfaction and we can take care of the problem 100% of the time. We have met the computer related needs of dozens of businesses and residences around the Elizabeth, IN; New Albany,IN; Greenville,IN; Galena, IN and other areas all over Southern Indiana and we are confident we can solve your problem, too.

We offer around the clock service if you have an emergency. For business or residential PC repair and service just call (502) 963-3981 for emergency 24-hour service seven days a week. We have built our reputation on running our business honestly and responsibly while providing excellent workmanship. We only charge for the repairs and services you need . . . no upsells or add-ons. We just get your back up and running again . . . fast and fair computer repair.

Some of the Most Interesting Items Found by Computer Repair Technicians

Computer repair isn't just rewarding, it can be quite interesting at times, too. Consider the things computer technicians all over the country have reported finding during their repair adventures.
Rodents. It's not uncommon to find rodent droppings in desktop computers. It is warm in there. Occasionally, rodent nests are found, too.

Insects. Spiders, bees, flies, cockroaches, lady bugs, and other insects can find their way into computers and all types of peripherals.

Cat food. One technician reported finding cat food in a printer.

Pop Tart. A child shoved a pop tart into a printer. The fax machine was treated in a similar fashion.

A tooth. How does a tooth make its way into a desktop computer? The owner didn't have a clut.

Baby rattlesnake. A computer was left on the porch in the desert. Apparently baby snakes like computers.

Meat cooking on a power supply. One computer user liked to make use of the heat generated by his computer power supply and decided to be energy efficient by cooking his lunch there.

Sawdust. A computer in a workshop was found completely filled with sawdust.

Pasta. A child attempted to print pasta by placing it in the printer.

Pancake (with syrup) in a CD ROM drive. What else is there to say?


Other Computer Services and Pages

Desktop Computer Repair

Laptop Repair

Virus Removal

Laptop Screen Repair

Motherboard Repair

DJ Jack Repair

New Computer Setup

Home Networking

Computer Repair and Service Articles

7 Do-It-Yourself Computer Service Tips

5 Simple Data Backup Methods to Avoid a Data Loss Catastrophe

Top 6 Reasons Motherboards Fail