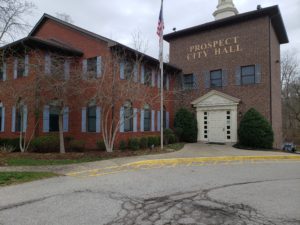 Prospect, Kentucky is one of our regularly traveled routes. We are in Prospect, KY providing computer service almost every day. Call (502) 963-3981 and we can do pick up and delivery or come to your location and do your repair onsite. Desktop computer repair, business computer service, hard drive replacements, operating system upgrades, file system errors, virus removals, printer set-up or anything else you need to keep your technology up and running perfectly. We do computer repair, laptop repair and computer service in all areas of Oldham County, KY including Ballardsville, Glenview, Glenview Hills, Glenview Manor, Brownsboro, Buckner, Centerfield, Crestwood, Floydsburg, Goshen, Orchard Grass Hills, Park Lake, Pewee Valley, Prospect, River Bluff and Westport.

There are a multitude of issues that can affect the proper functioning of your computer. These can be divided into software and hardware issues. Without the necessary technical expertise, it can be challenging to diagnose the cause of computer problems. Many small problems can cause systemic issues that are hard to diagnose.

Determining whether an issue is software or hardware related isn't always easy but here are some common services people need from us.
Computer Diagnostics and Repairs: Is your computer running slow? Are you experiencing frequent crashes or software issues? Our professionals will conduct thorough diagnostics to identify the root cause of the problem and provide swift and effective repairs to ensure your computer functions optimally.

Virus and Malware Removal: Protecting your computer from viruses and malware is crucial in safeguarding your sensitive data. We will perform comprehensive scans, identify and remove any malicious software, and install trusted antivirus programs to keep your computer secure.

Hardware Upgrades and Replacement: If you need to boost your computer's performance or your hardware has become outdated, we can help. We will guide you in choosing the right hardware upgrades, such as RAM, hard drives, or graphics cards, and professionally install them on-site.

Data Backup and Recovery Solutions: Losing important files or data can be a nightmare. We provide efficient data backup solutions to prevent data loss and implement effective recovery methods to retrieve data from damaged or faulty storage devices.

Network Setup and Troubleshooting: Whether you need help setting up your home or small business network or are facing connectivity issues, our technicians will ensure a seamless and secure network experience. We will troubleshoot any network problems, configure routers, and enhance security protocols to protect your digital assets.

Software Installation and Troubleshooting: From operating systems to productivity software, we can assist you with software installation, updates, and troubleshooting. We ensure that your software runs smoothly and resolves any compatibility issues you may encounter.

Customized IT Support: Our team can provide personalized IT support tailored to your specific needs. We offer professional advice, remote assistance, system optimization, and ongoing maintenance, ensuring your technology runs smoothly in the long run.