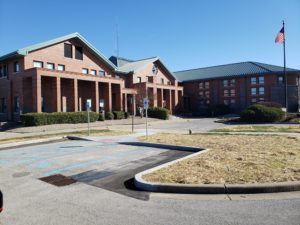 We are in Clarksville, Indiana almost every day and it is one of our favorite places around Louisville. On-Site Louisville Computer Repair Company has done hundreds of repairs for both business and residential customers in Clarksville for over 20 Years. Please call (502) 963-3981 for a free phone consultation on your computer issue today.

Computer Pro Tips: How to Find a Good Computer Service Company

While computers are remarkably durable and reliable, it is not uncommon to experience problems that are outside of the average person's ability to repair. However, finding a good computer service company can be a challenge. The large chain electronic stores technicians often have little experience.

Smaller companies can usually offer a much higher level a service, but the likelihood of getting bad service is still extremely high.

Nevertheless, these things will help you think about what you might look for:

Experience. How long has the company been around? Can they handle the newest technology?

Good reviews. In today's day and age, reviews are available online. A company with a great or horrible reputation cannot hide for long from the public. In addition, it is not difficult to ask your friends, family or coworkers for a referral, as well.

Cost. Cost is an issue for nearly everyone. But, the least expensive is not usually the best. It is only inexpensive if the repair is done with the needed quality. If your computer breaks down again in a month, that inexpensive repair is not really that inexpensive. Think long-term when paying for computer services and repairs. Build a relationship with a computer repair person for the future and don't worry about cutting short-term costs.

Availability. Is the company only available from noon to 5 PM? Are they open on Saturdays? Will they travel to you?

What do you need? It is not all about repairs. A good computer service company can install software, perform upgrades, install new hardware, build a network, and perform a plethora of other services.

Transparency. Can you get clear answers to your questions? A few common questions you might want to ask before dropping off your computer:
How long have you been in business?
Is there a minimum charge?
How certain are you about the cause of the problem? What else could it be?
Can this repair be done in my home / office?
When can I pick up my computer?
Finding good help is never easy, but with a little work, it is not impossible to find a high-quality computer service company. Stay local and perform the proper due diligence. You are sure to find a great firm that can service your needs.


Other Computer Services and Pages

Desktop Computer Repair

Laptop Repair

Virus Removal

Laptop Screen Repair

Motherboard Repair

DJ Jack Repair

New Computer Setup

Home Networking

Computer Repair and Service Articles

7 Do-It-Yourself Computer Service Tips

5 Simple Data Backup Methods to Avoid a Data Loss Catastrophe

Top 6 Reasons Motherboards Fail