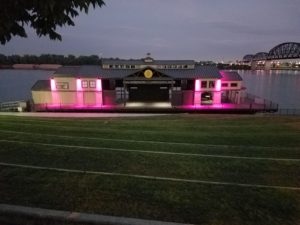 Call (502) 963-3981 for free consultation today. We are literally right across the bridge from Jeffersonville, Indiana. We bring over 20 years of computer repair experience to solve your computer problems. We can do pick up and delivery or come to your location in Jeffersonville, Indiana for a house call for free. We offer computer repair and computer service all over  Southern Indiana in: Borden, IN; Charlestown, IN; Clarksville, IN; Jeffersonville, IN; Sellersburg, IN; Utica, IN; and surrounding townships and cities.

Computer Topic: Should you Backup on the Cloud?

No one disputes the value of backing up your files. While external hard drives are inexpensive and relatively portable, they are still subject to failure, theft, natural disaster, and are uncomfortable to carry in your pocket. Cloud-based backup services are an alternative.

There are many advantages and disadvantages to cloud storage solutions. Understanding the pros and cons is critical to making a wise decision. Consider your needs and lifestyle.

Advantages of Cloud Storage
Redundant protection: Most cloud storage services will back up your files in more than one location. Even if one storage site is wiped out by a tornado, your data and files will still be safe. You'll either require multiple external hard drives or an external RAID system to duplicate feature this at home.
Cloud storage is off-site from your computer. If you currently use an external hard drive for backup protection, it's probably sitting in a desk drawer within feet of your computer. Any disaster that destroys your computer will probably destroy your backup, too.

While it's possible to keep your backup hardware at another location while you're not using it, the inconvenience is too high for most users. Sooner or later, that hard drive will find a resting place in the same room as your computer.
Cloud storage is very portable. You can access your data anywhere you have internet access. This eliminates the need to carry around your files when you travel. Everything is just a few keystrokes away.
It can be very inexpensive. This is especially true for larger companies. Any cost advantages for the average consumer will be minimal. However, the cost of cloud storage never ends. It becomes a recurring bill.
Disadvantages of Cloud Storage
The initial uploading of your data can take a long time. It's possible your data might not be completely uploaded to the service provider for a few months or more. Cloud companies often have a bandwidth limit of a few GB per day. How big is your hard drive? Even with unlimited bandwidth, your internet connection speed is still a limiting factor.
Recovering all of your data can take a long time, too. Though the throttle limits are often higher for retrieving your data, it's still a slow process.
Security: The experts are constantly arguing about the safety of storing information on the cloud. Some storage companies actually pay another company to store the data. You're just dealing with a shell organization.

Data encryption is standard, and it's reasonable to assume that your data and files can't be accessed by others.
Cloud backup services are a viable alternative to conventional local backup strategies. If you travel extensively and need access to your data, cloud backup can make a lot of sense. While cloud storage is relatively inexpensive, it is an ongoing cost. A $50 external hard drive could take care of your backup needs for many years. Just remember to find a safe place to store it.

Other Computer Services and Pages

Desktop Computer Repair

Laptop Repair

Virus Removal

Laptop Screen Repair

Motherboard Repair

DJ Jack Repair

New Computer Setup

Home Networking

Computer Repair and Service Articles

7 Do-It-Yourself Computer Service Tips

5 Simple Data Backup Methods to Avoid a Data Loss Catastrophe

Top 6 Reasons Motherboards Fail


Computer Repair Louisville, KY