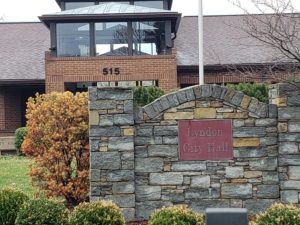 Slow PC? Broken Screen, Won't Start? Don't worry we understand how frustrating and panic provoking this situation is.  That's why at On-Site Louisville Computer Repair Company we usually try to deploy to your location same day and often within minutues of your phone call, if possible.  Whatever your PC issue is, you will receive repsonsive, accurate, helpful computer service to get your computer running like new again. We cover all of East Louisville including St. Matthews, Frankfort Avenue, Shelbyville Road, Hurstborne Avenue, Taylorsville Road, Jeffersontown, Indian Hills, and much more. 

Get a free diagnostic today by calling (502)963-3981 right now!
Computer Repair Topic: Warning: Recent Increase of Tech Support Scams

There are all kinds of phone scams. You might have received a call from the "FBI", "IRS", or the "Social Security Administration" telling you that the police are on the way to your home this very second. You're told that the only way you can save yourself is to pay an imaginary fine, and then the caller will save you from the authorities.

Well, there's also phone scams that target your computer.

The caller will typically identify himself or herself as a Microsoft technician that has noticed a problem with your computer. Of course, the advised solution in these tech support scams is to hand over control of your computer to the caller.

How can this be done? Easily, if you're gullible enough to play along. You're advised to download and install a remote access program. The caller can then access your computer through their computer. The caller then has the ability to install any type of malware he chooses. You are then given the privilege of paying for this service, usually several hundred dollars. Guess what, now they have your credit card or debit card information, too!

How to Identify Tech Support Scams:

A company isn't going to call you to initiate technical support. Think about it. Would Microsoft, or any other large company, care enough to spend resources reaching out to you to solve your computer issue? Unlikely. Try getting tech support when you need it, and you'll quickly realize how silly it is to believe they're going to track you down when you need help.

Most tech support scam calls aren't live. You'll hear a recorded message telling you to either call a number or to press a number on your phone. These scams rarely work, so they have to call a lot of people.

The phone number is likely to be spoofed. The number will likely be local in order to encourage you to answer the phone.

Tech support scams can also be initiated online. You might receive a pop-up or be redirected from a webpage to another website.

The URL is nonsense. Instead of a website like www.microsoft.com, you'll see something like www.12742xmicrosofttechsupport.net.

You'll often have trouble closing the webpage. The window will expand to take over your entire screen. You might lose access to your toolbar, too.

You might hear an alarm or other obnoxious sound. This is to create a sense of urgency. Again, you might lose control of the active window. There might be a message informing you there is malware on your computer. Just turn down the volume, and use the ctrl-alt-delete trick.

If that's not enough, there are email tech support scams, too. In this case, it all starts with an email.

All of these tech support scams ultimately aim to separate you from your money. Trust your instincts, stay calm, and ignore all of these scams. They can't harm you unless you help them to do so. If you do fall prey to one of these scams and let them take remote access of your computer – call a local computer repair shop immediately for a security check on your computer.