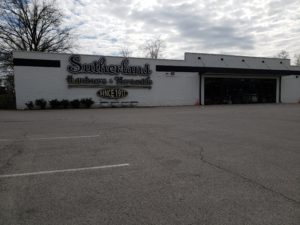 On-Site Louisville Computer Repair Co. offers free house calls and free pick-up and delivery to Indian Hills, KY customers for Laptop Repair, Computer Repair and Computer Service of any type for home or office.  For over 20 years we have covered Prospect, KY; Lime Kiln Lane; Blankenbaker Lane; Lexington Road; Ruby Lane; Zorn Avenue; Mellwood Avenue; Glenview, KY; Glenview Hills, KY; River Road, Northfield, KY; Crossgate; Crescent Hilll; Brownsboro Village;  Rolling Fields, Mockingbird Valley and all areas of the Brownsboro Road vicinity and surrounding areas

Call us today for a free consultation (502)963-3981

Computer Repair Topic: A Few Common Computer Repairs

There are numerous repairs and upgrades that can be made to a computer, but a few are more common than the rest.
Computer is running too slowly. Computers frequently slow down over time, but this doesn't have to be the case. There are a variety of reasons why your computer is slower than when you first purchased it.
Computer randomly restarts. Does your computer seem to be working just fine, only to restart itself? It might happen a few times a day, or just a couple of times a month. There are also a variety of reasons why this might be happening.
Pop-up ads on desktop. Malware can cause annoying popups. Free downloads often include annoying adware, and this software can be troublesome to remove.
Wi-Fi won't stay connected. Intermittent Wi-Fi connectivity is another common issue. This could be computer related or an issue with your internet provider or even your home network.
Computer fails to boot. There are few things more terrifying than a computer that  fails to start up. The computer appears to be stuck and won't finish the booting process no matter how long you wait.
Broken Laptop Screen. Sometimes something hits the back of the upper part of the laptop or sometimes the front. Or possible the laptop gets stepped on or something is closed in the laptop when the lid is put down. You might even see lines on the screen or something that looks like an ink blot.
These are 6 of the most common computer repair requests but there are hundreds of other computer problems that can arise. Please give us a call to consult about your own specific computer problem.

Other Computer Services and Pages

Desktop Computer Repair

Laptop Repair

Virus Removal

Laptop Screen Repair

Motherboard Repair

DJ Jack Repair

New Computer Setup

Home Networking

Computer Repair and Service Articles

7 Do-It-Yourself Computer Service Tips

5 Surefire Ways To Get A Computer Virus