Need a new IT Company? Tired of not getting your phone call answered by your slacker IT person? Having problems with your important technology that runs your business?  We can help. And we are known for our fast deployment speed –often same day so you can focus on your business revenue and not on technology issues.

At On-Site Louisville Computer Repair Co. we understand that you are concerned with your revenue . . .delivering your goods and services to the end user. Any business computer services you need we can deliver.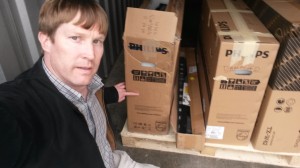 We install workstations, do server repair, printer hook-up, OS upgrades, wireless networking, cloud back-up, employee training, data recovery, custom software, emergency computer service, internet security, refurbished computer sales, software training, security cameras, controlled access, website design and much more including getting you found on search engines with superior SEO — and just about anything else you need for your business IT.

We understand if your computers and equipment are down it affects your customer service and revenue. We don't only do computer repair . . . we provide outsourced computer services at a fraction of the cost of a dedicated IT person. So call On-Site Louisville Computer Repair Co. today for any information you need about IT!